ARHS Spikeseed is an AWS Managed Services Provider
ARHS Spikeseed is an AWS Premier Consulting Partner, Managed Service Provider and Authorised Training Partner, with over 120 AWS certifications in-house. We have a proven track record of helping organisations to leverage AWS both for quick optimizations and long term sustainability.
AWS shared responsibility model
Security and Compliance is a shared responsibility between AWS, ARHS Spikeseed, and our customers. ARHS Spikeseed assumes responsibility and management of the guest operating system (including updates and security patches), other associated application software as well as the configuration of the AWS provided security group firewall. The customer is responsible for the good governance of the data that is being placed in the cloud and the adaptations of the applications running there.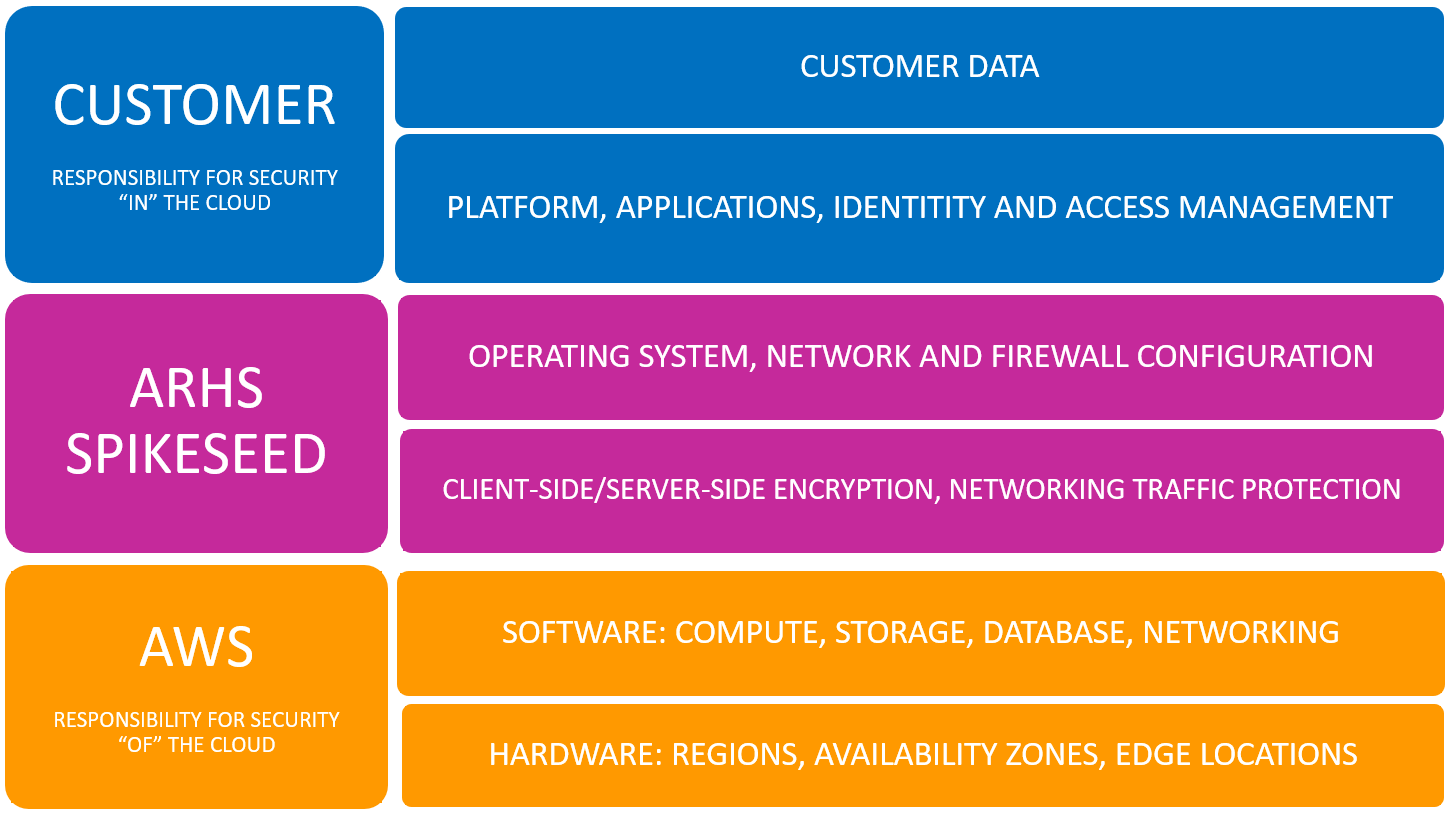 Bring the best out of AWS
01.Cost Optimization
We continuously analyze and monitor the cloud resources behind your applications, infrastructure and workloads, and provide recommendation to increase ROI.
02.Faster Go-to-market
We speed up your environment using agile processes and scalable setups, improving your development and speed to market.
03.More resilient
With automated service requests and patching, 24/7 incident management, monitoring, alerting, threat analysis, back-up and disaster recovery
04.Next level Security
With proactive monitoring of infrastructure and applications, issues are captured, assessed, and resolved without affecting operations.
Tools
And we are experts in employing the right tools for the right use case.