Partners
About our
Cloud partners.
We are an accredited solution partner of the leading cloud providers, using them depending on your needs.
Learn More
Our partnerships
We collaborate with the industry's most trusted public cloud providers to provide you our services.
01.

Amazon Web Services
AWS is one of the leading cloud computing platforms providing a reliable, scalable and low-cost set of remote computing services. Today, Amazon Web Services powers hundreds of thousands of businesses in 190 countries around the world.
ARHS Spikeseed counts today 60+ AWS Certified Professional, Associate and Specialty certifications hold by highly skilled consultants to support your Cloud journey.
Partner status
02.

Microsoft Azure
Azure is amongst the major actors in Cloud computing delivering global and secure cloud services to their customers. Enterprises from various sectors trust Azure to help them meet their goals thanks to their large portfolio of services.
Partner status
03.

IBM Cloud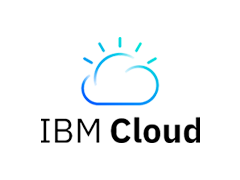 IBM Cloud offers public, private, hybrid and multicloud solutions globally available thanks to 60 data centers located all over the globe. The IBM Cloud consists of one of the best platform for data processing and AI thanks to their robust and focused tool suite.
Partner status
We accelerate your journey to the Cloud.
We help organizations of all sizes and complexities – public or private – make their cloud transformation journey a success.